---
Stay up to date with our official Spotify playlist.
UnityTX // Ferality
[Pure Noise Records, 2023]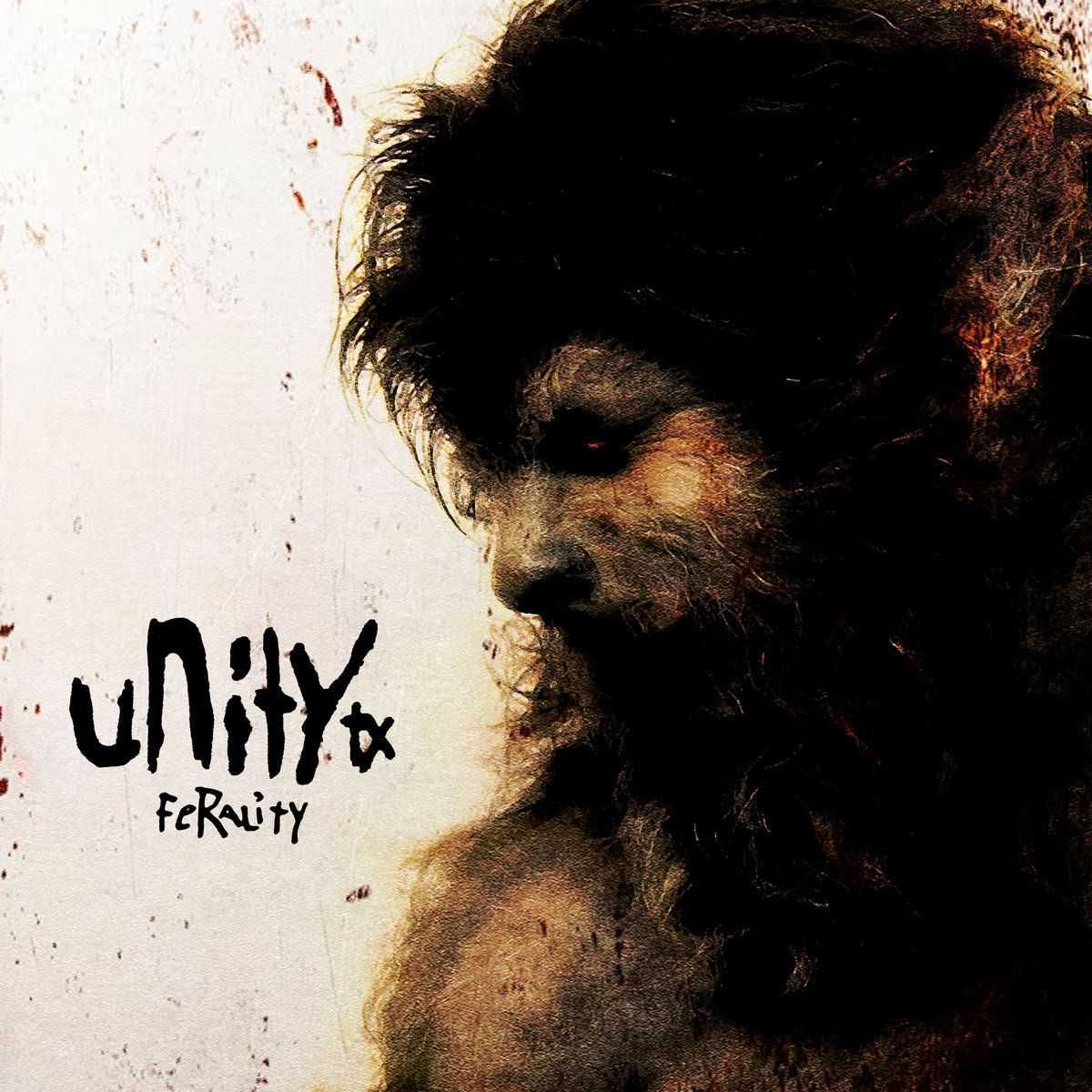 Dallas-based hardcore outfit UnityTX's debut full-length Ferality firmly establishes the 10-year scene veterans as a band to keep watching. Expectations were sky-high after the release of their Madboy EP in 2019, and the band rises to meet them as only they can do, simultaneously doubling down on the aggression, lyricism and melody all at once. Vocalist Jay Webster puts on a stunning performance throughout, bouncing from cool and collected cleans to fast-paced rap verses to room-quaking roars. Sonically, the album explores lots of new territory for the band, veering into goth club industrial swagger with "DIAMOND DIEZ," and subdued lyricism over high-tempo drumbeats reminiscent of Linkin Park on "PICTURE THIS." When they return to a more familiar trap metal formula on tracks like "ROC SH!T," it sounds downright triumphant, ending with Webster emphatically reminding us "I know my worth." Ferality is a monster of a release from a band with a lot to say, and a perfect introduction to one of nu core's rising stars. - Gabi Brown
Bandcamp | Instagram | Spotify | Twitter | Website
Bodyweb // "Incest"
[Northern Unrest, 2023]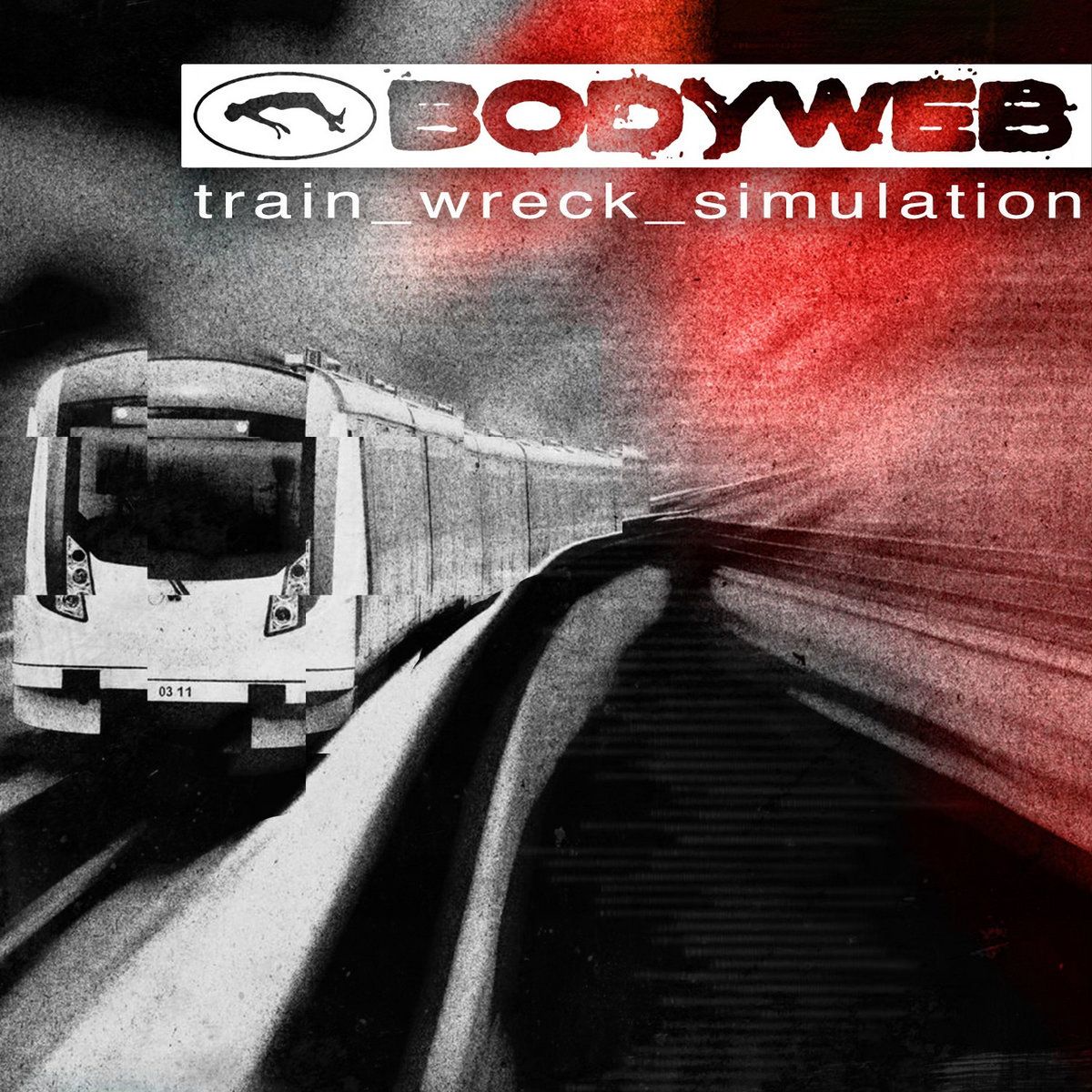 If nu-metal was about anything on day one, it was about going there. And going there meant traveling without the sword and shield of irony, or emotional reprieve, or guitar solos to protect you. Going there meant ending your debut album with a song about getting sexually assaulted by your father that goes on for 10 agonizing minutes, almost half of which is you breaking down sobbing in the vocal booth. As nu-metal ramped up in scale, this kind of raw bloodletting was sidelined in favor of more streamlined, radio-friendly raging. Yet, it surfaces from time to time. Enter Bodyweb, whose new album Train_Wreck_Simulation's center piece is "Incest," which, when it's not somersaulting through a series of vicious stops and starts, uses the titular act as a metaphor to demand release from an abusive family. "Every time you hold me close it pushes me away," declares lead singer Louis Hardy, "I'm just your little boy but I don't wanna play." In case the message isn't clear enough, it thunders to a close then concludes with a little girl saying "Don't ever touch me again." Loud and clear. - Holiday Kirk
Bandcamp | Instagram | Spotify |
---
Cheem // "EOE"
[Lonely Ghost, 2023]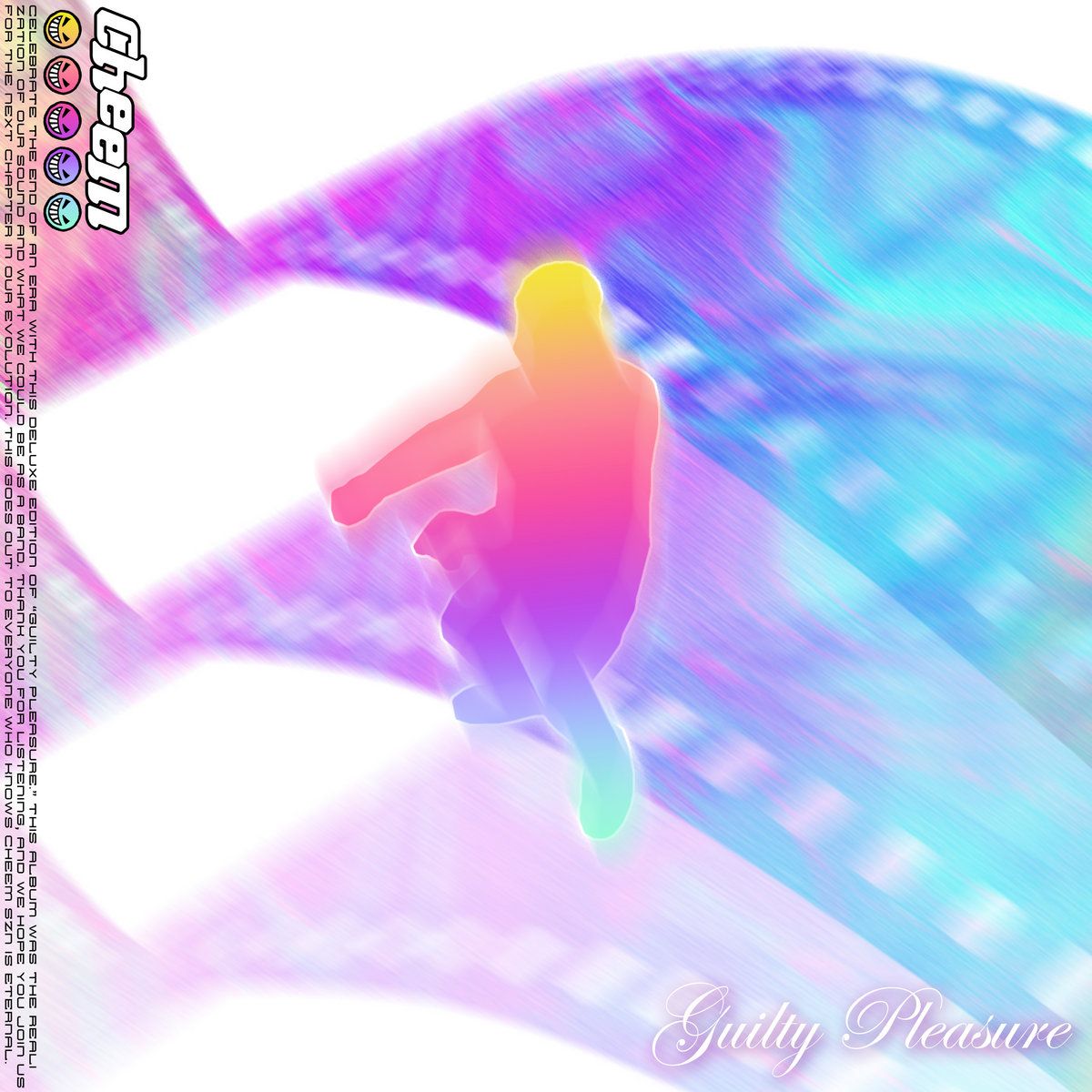 Like every great Cheem song, "EOE" is more likely to provoke debate than classification. 'Oh,' you may observe as it tumbles forth, 'this is pop-punk no, wait, it's alternative rock, wait again, this is indie rock oh my goodness is that a turntable then perhaps it's…'" Included as a bonus track on the deluxe edition of the band's brilliant 2022 release Guilty Pleasure, on "EOE" Sam Nazz communicates melody with the laser precision preferred by Linkin Park's Chester Bennington on songs like "Crawling" and "Numb," down to the second verse's upward melodic variation. Lyrically, he's waiting out a dark night of the soul—a less than ideal alternative to the melatonin dreams considered elsewhere on the album—but the song's giddy sprint rushes onward and upward with the technicolor grace of Nights: Into Dreams characters. Its restless angst collides with sudden inspiration, sounding like hours of sleepless pacing suddenly netting out one great melodic idea. And since it collapses into a bounce-y breakdown to conclude (plus those turntables and a decidedly sharp snare) I feel it only right to claim it: Cheem's "EOE" is one of the year's definitive nu-metal songs. - Holiday Kirk
Bandcamp | Instagram | Spotify | Twitter
---
Riot Stares // "Shockwave"
[DAZE STYLE, 2023]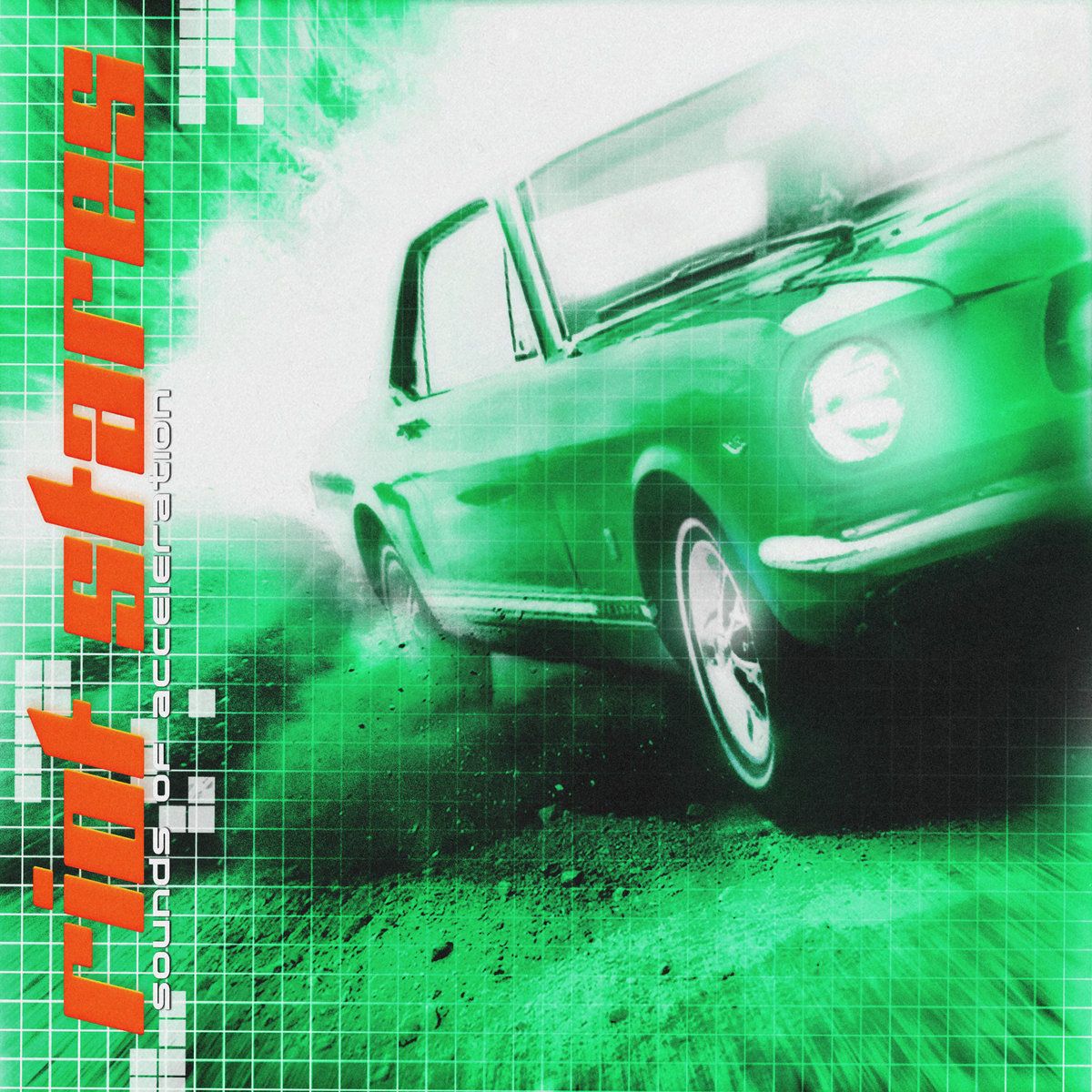 They used to make racing games seemingly for the sole purpose of featuring songs like this. Games like Twisted Metal, Test Drive, Demolition Derby; trashy fun designed to occupy rows of shelves at your local Blockbuster and really kick ass for a weekend before being returned again. These games featured hyperactive bands like Pitchshifter, Prodigy, Rob Zombie and, if they had been present, Riot Stares' entire Sounds of Acceleration album would have been licensed out immediately. Certainly it seems to be campaigning for it! Beyond just being called Sounds of Acceleration the song titles could double as game types for multiplayer matches ("Drive," "Try To Spin," "Flow to the Friction") and in a just world "Shockwave" would be the intro music. Second one is a literal engine igniting quickly followed by the best, most motivating "YEAAAAAHHHHHHHH!!!!!!" put to wax in years. Everything you'd want out of the post-hardcore, Quicksand/Snapcase influenced side of nu-metal in 2023 is here. Heavy, dangerously propulsive, the snare sounds like a rusty trash can, the guitarist really leans into his wah pedal, but more than anything it's fun, the most underrated quality in heavy music. - Holiday Kirk
Bandcamp | Instagram | Spotify | Twitter
---
Siliclone Liquid // Excessive Paroxysm
[Self-released, 2023]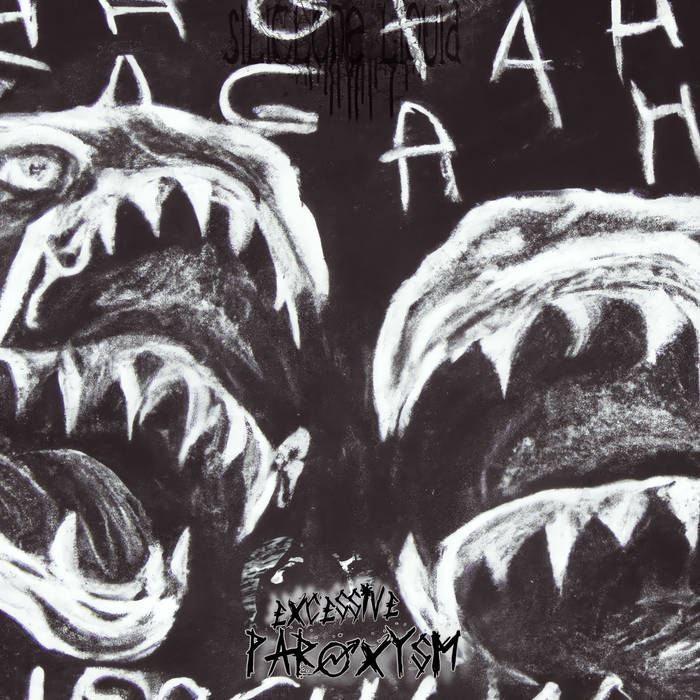 One of the most satisfying consequences of the nu metal revival is that previously underrated or overlooked bands are getting fresh ears and new fans. It was only a matter of time before we got a project named after a Pleymo song, but Louisiana-based musician and producer Siliclone Liquid is far more than a carbon copy of the French nu-metal cult heroes, incorporating elements of grindcore, shoegaze, and early Slipknot-style aggression into her brilliant debut EP. Garry Brents of Memorrhage puts on an absolutely monstrous vocal performance throughout, delivering Siliclone Liquid's lyrics through bone-chilling screams, frantic spoken word passages, and downright creepy cleans reminiscent of Chino Moreno at his absolute weirdest. Musically, you're never quite sure what's coming next, whether that's a breakneck metal passage or a left turn into ethereal shoegaze. The last non-outro song, "ch0ctaw," is a clear standout, beginning and ending with brutal guitar chugs over tribal jams in a nod to Siliclone Liquid's Choctaw-Apache heritage. Excessive Paroxysm is a stunning debut from a talented underground artist with a hopefully long and successful career ahead of her. - Gabi Brown
---
Black Coast // "NO ONE"
[Self-released, 2023]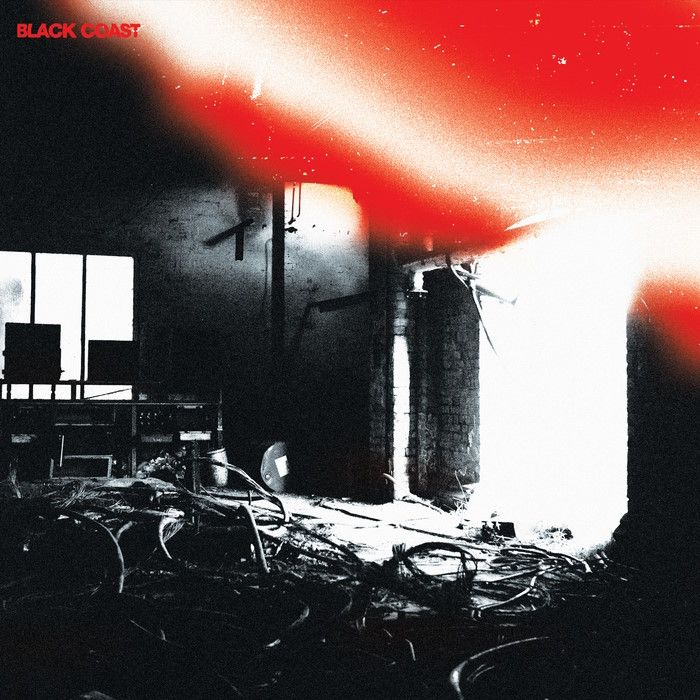 Bounce riffs: hard to define, easy to understand. The drums lock into the guitar, the guitar sways left to right on that 4/4 rhythm, and everything just grooves up and down. Deftones' "Headup," Korn's "Blind," or Soulfly's "No Hope = No Fear." It's the "get the fuck up" spirit made manifest and "NO ONE," the closing track on UK nu-metal upstarts Black Coast's excellent self titled EP, manifests it through a bounce riff big enough to give a kangaroo a concussion, but when singer Charlie Hewitt roars "TOO BAD FOR THE BEAT NOW" with the weight of a vengeful Mario coming down hard onto a Goomba's head you're certain to get the point. Everything on Black Coast - EP is plenty promising but on "NO ONE" it snaps into a focus so tight that in a just world they'd be mainstage at Big Day Out already.  
---
Thotcrime // D1G1T4L_DR1FT
[Prosthetic Records, 2022]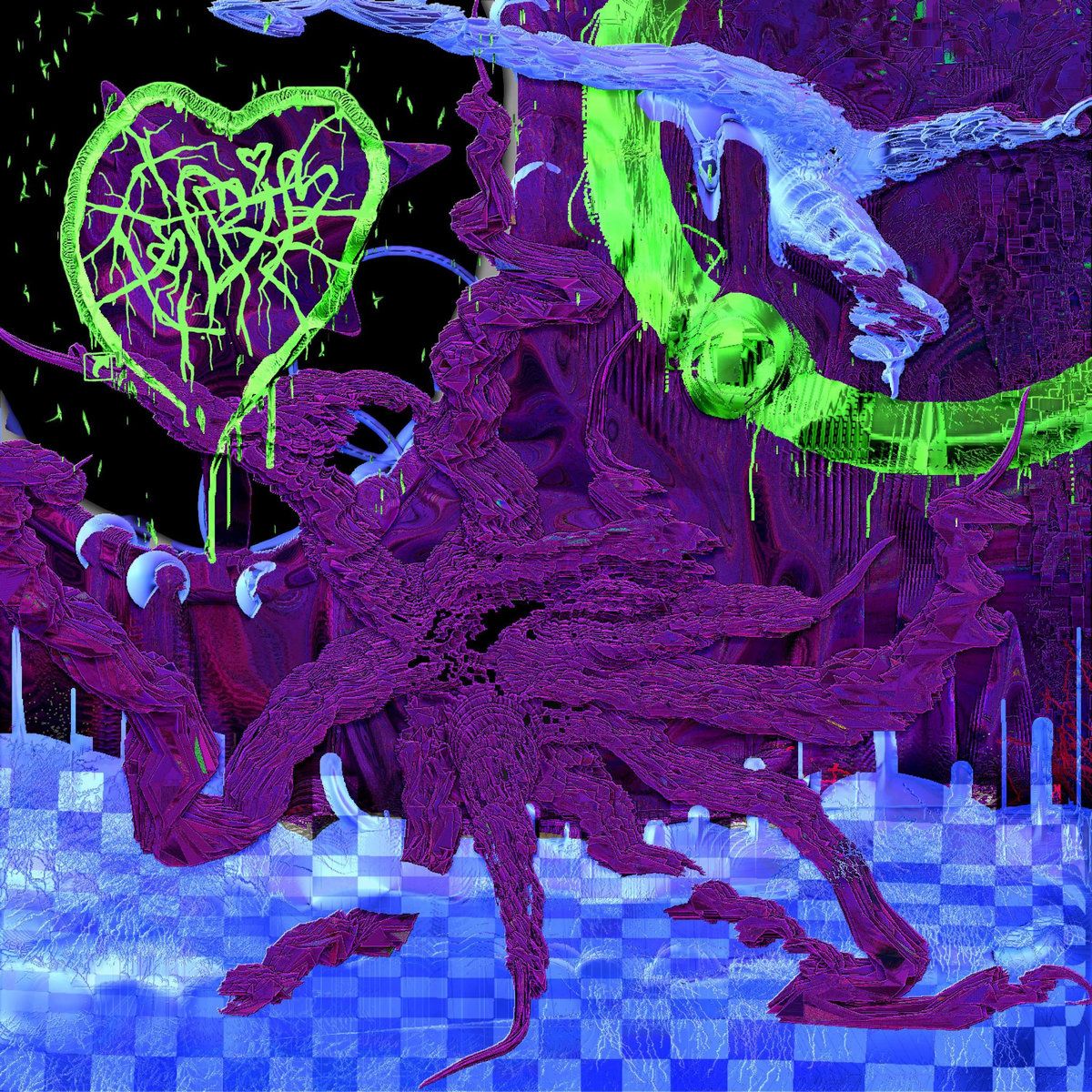 Nu-metal at its best has never shied away from incorporating and remixing popular genres, and online collective Thotcrime carries that tradition into a vastly different 2020s music scene. There is a lot to take in on the group's sophomore effort D1G1T4L_DR1FT, a sonic mélange combining metalcore, cybergrind, breakcore, hyperpop, and sass just as seamlessly as Linkin Park blended metal and hip-hop in the early aughts. We get guitar riffs duking it out with rapid-fire synth runs. Songs that sound like grindcore, right up until the dance beat kicks in. And the track titles—this band knows how to title a damn song. The album starts with "This Isn't Foundation, Now Give Me Your Skin Please?" and ends with the deeply resonant "I Couldn't End Me, So I'd Like To See You Try." That last track is worth the price of admission alone, with vocalist Hayleyy Sparxx exploring gender dysphoria, suicidal ideation, and finding the defiance within to tell the world and her own darkest impulses to fuck all the way off: "You can't kill me, motherfucker / So tell me what's next." It's a poignant end to an album where you're never sure what's around the corner—the real joy comes from sticking around long enough to find out. - Gabi Brown
---
CuteWhenDead, Amanita Supernova // Connection Corporation
[CuteWhenDead/Amanita Supernova, 2023]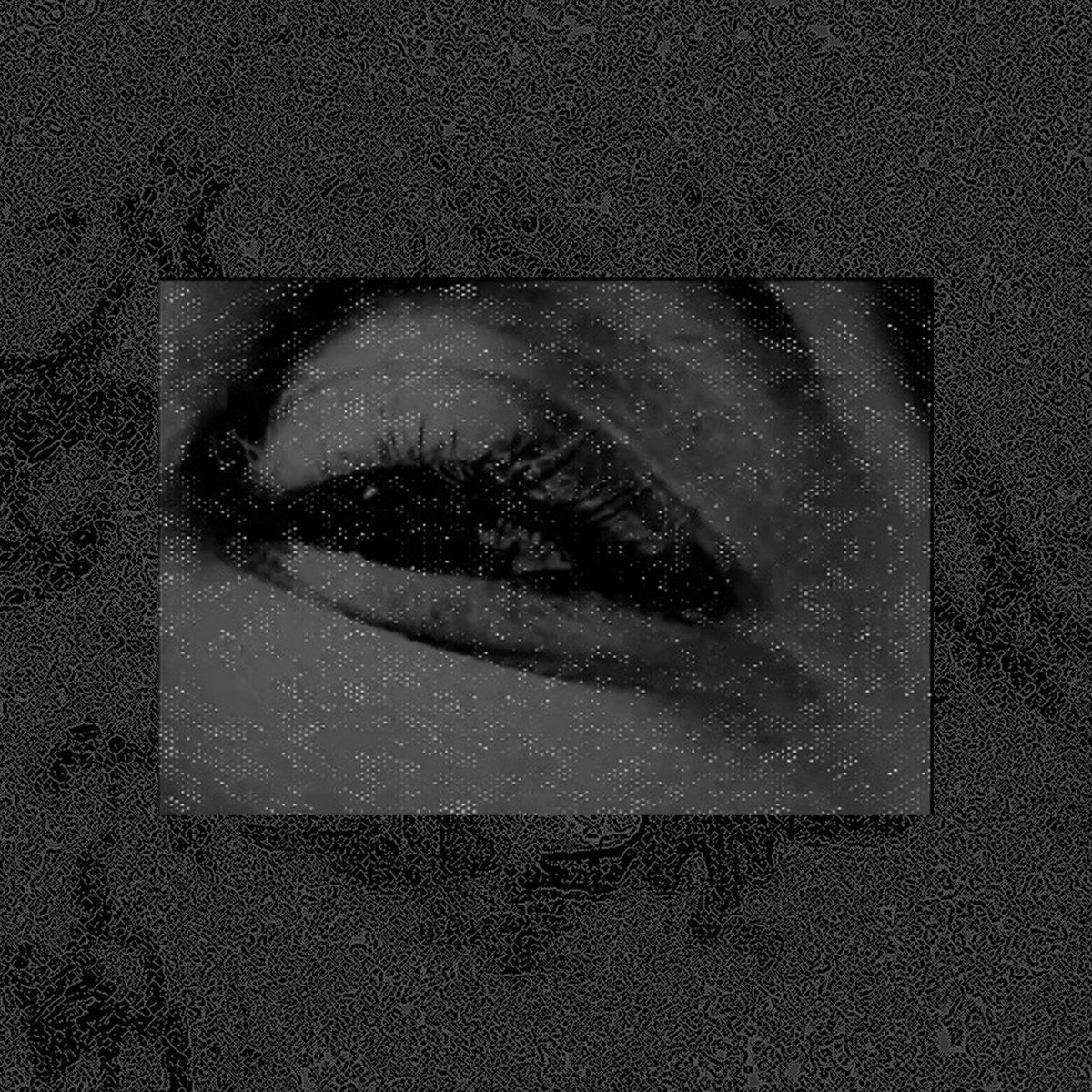 The metalcore / cybergrind outfit fronted by Adaline usually dabbles in the fast and loud, with their self-titled EP clocking in at less than 2 and a half minutes. So when you hear the wailing sirens opening the track of heavily distorted guitars and noisy static, you expect more of the same; and while you get plenty of that, you also get a slower paced, riff-heavy piece with the rap-rock inspired vocals by Amanita Supernova, disparaging capitalism and the lack of real human connection, full of angst and anger that channels acts like E.Town Concrete and (hed)PE while sounding wholly original and well deserving of its own spot in the nu. - Terra Eyes
---
Papercut // Papercut II
[Ephyra, 2023]
I'm a firm believer that the sweet spot for album lengths is between 40-50 minutes. While it does meet right in the middle of this sweet spot, the Connecticut-based nu-metal band /papercut and their album Papercut 2 accomplishes the rare feat of making you feel as if you've time traveled 47 minutes into the future, tempting you to beg for more as the 30-second outro rings out. It's the epitome of "Time flies when you're having fun." In this rare instance, I wished it were longer.
Papercut 2 is littered with breakdowns that you don't see coming but are thankful they did. Just when you think the song is going in a specific direction, they make a U-turn of your expectations, leaving you with a rush of adrenaline. The variety is endless. Bounce riffs and head-crushing screams? A slowed-down melodic chorus? A surprise turntable appearance? The only way to find out is to sit and listen – de-emphasis on the "sit" part. All of this nailed to the wall by a snare sound that sounds like a baseball being hurled at 98 miles per hour against the far wall of a racquetball court. A match made in heaven, paired right next to each other as tracks number 8 and 9 respectively, "Somber Literature" and "Deathwaltz" are so catchy you can't help but belt the lyrics with the same level of emotion as the vocalist. Simply put, Papercut 2 is a fresh take on nu-metal that leaves you feeling optimistic for the future, rather than nostalgic for the past. - Hemotype
---
Gideon // MORE POWER. MORE PAIN.
[Equal Vision Records, 2023]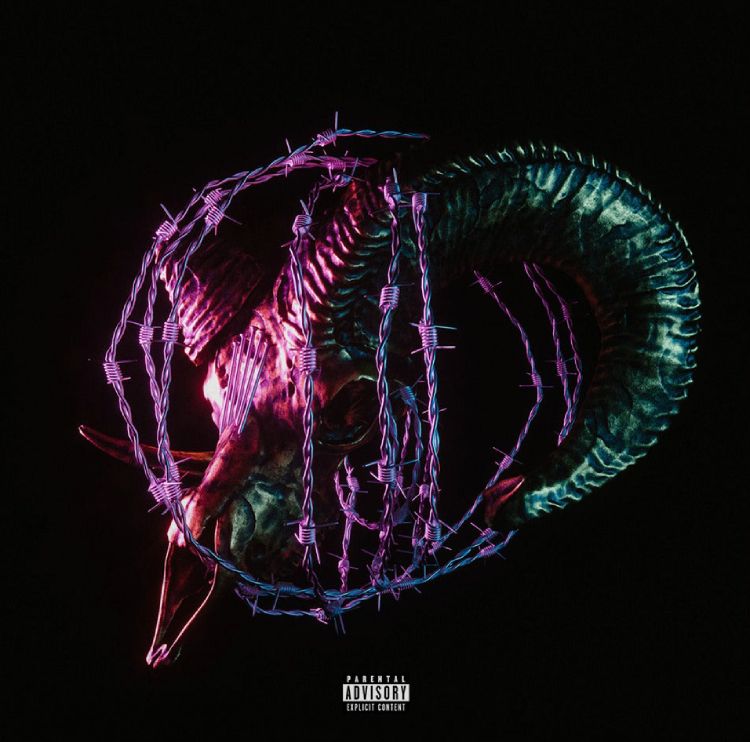 Look, "gym fuel" brings to mind some unsavory combos — Tapout shirts and late-period Godsmack hits, protein shakes and guys who set up tripods right in the middle of a walkway to film themselves bench — but when I describe Gideon's hxc-nu metal monster MORE POWER. MORE PAIN. as "gym fuel" I'm picturing less LA Fitness and more Sisyphus rolling a boulder up a mountain in Hades. When these songs drop into a breakdown, and it's pretty much all breakdowns, you'll be prepared to lift anything, fight anyone, wrap your hands around the very face of God and demand another life to live if only to experience more pain the second time around. A standout is the mammoth anthem "Take Off" which shocks with turntables and a staggering, chills-inducing chorus; it's easily one of the best nu-metal songs of the decade, let alone the year. Whether you're wrestling the devil in hell or psyching yourself up to negotiate a better price on a used car, you'll want Gideon's MORE POWER. MORE PAIN. on your side. - Holiday Kirk
Spotify | Twitter | Facebook |
---
Make music? We want to hear it!