According to a document viewed by Complex, a collaboration between Adidas and Korn is underway. Consisting of two sneakers – the Campus 00s and the Superstar Supermodified – they will also release a total of 7 apparel pieces, including a tracksuit that looks eerily similar to lead singer Jonathan Davis' outfit at Sick New World Festival.

The nu-metal legends released the song "A.D.I.D.A.S." off their second studio album Life Is Peachy in 1996, an acronym of "All day I dream about sex;" a play on the sports brand's backronym "All day I dream about sports." Despite repping and being given free Adidas gear during this time, Korn never acquired a proper deal with the sports brand. Instead, in 1998, they sealed a deal with Puma and did away with the infamous Adidas look. Their songs would begin to appear in Puma commercials. Now, almost 30 years later, Adidas and Korn finally make an official collaboration.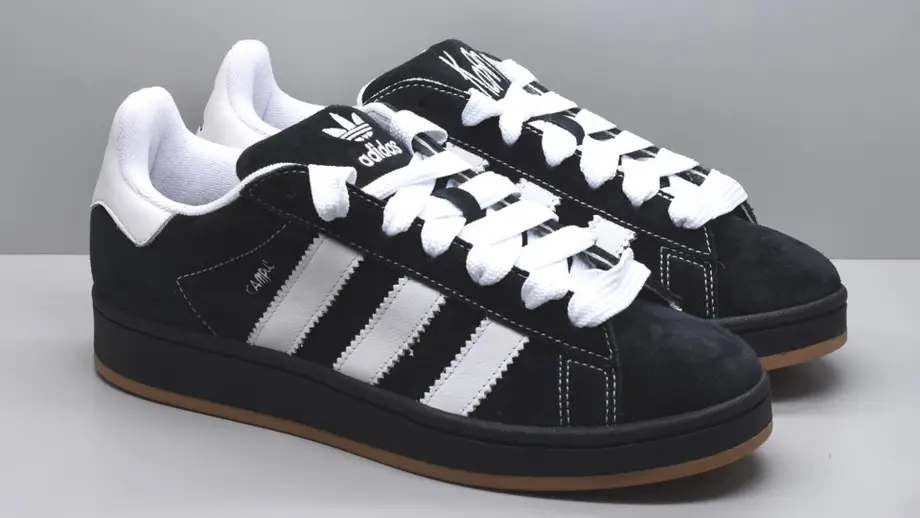 The collection is expected to be released in October with the Campus 00s retailing at $130 USD and the Supermodified retailing at $140 USD. Both pairs of shoes display the album cover for Life Is Peachy on the insoles as well as the band's logo on the tongue and heel of the shoe. They will also be releasing two T-shirts, priced at $50 and $60 each, a black and white hoodie sporting the Korn logo at $120, and two tracksuits – a black and white ($100 for the top, $80 for the pants) and a purple sequined version ($180 for the top, $120 for the pants).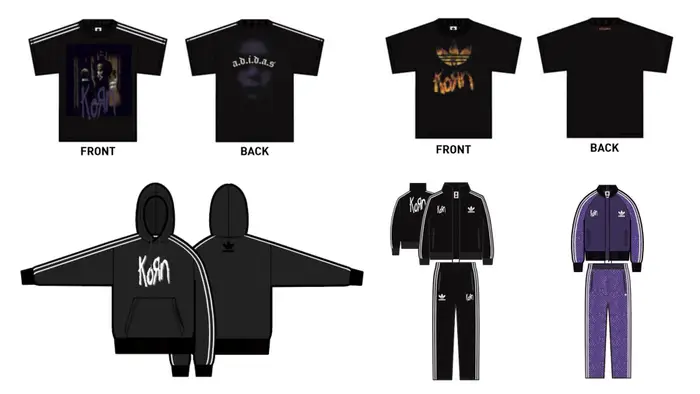 Comments