Nothing,Nowhere has announced he is bringing his blend of post-hardcore, rap, and emo to the road this September for The Void Eternal Tour. Supporting acts include SeeYouSpaceCowboy and Static Dress, who provided contributions on his latest album VOID ETERNAL, along with support from UnityTX.
With tickets on sale June 9th, the tour kicks off on September 5th in Burlington, Vermont, hitting up Riot Fest and Louder Than Life along the way before closing on October 12th in Santa Ana, California.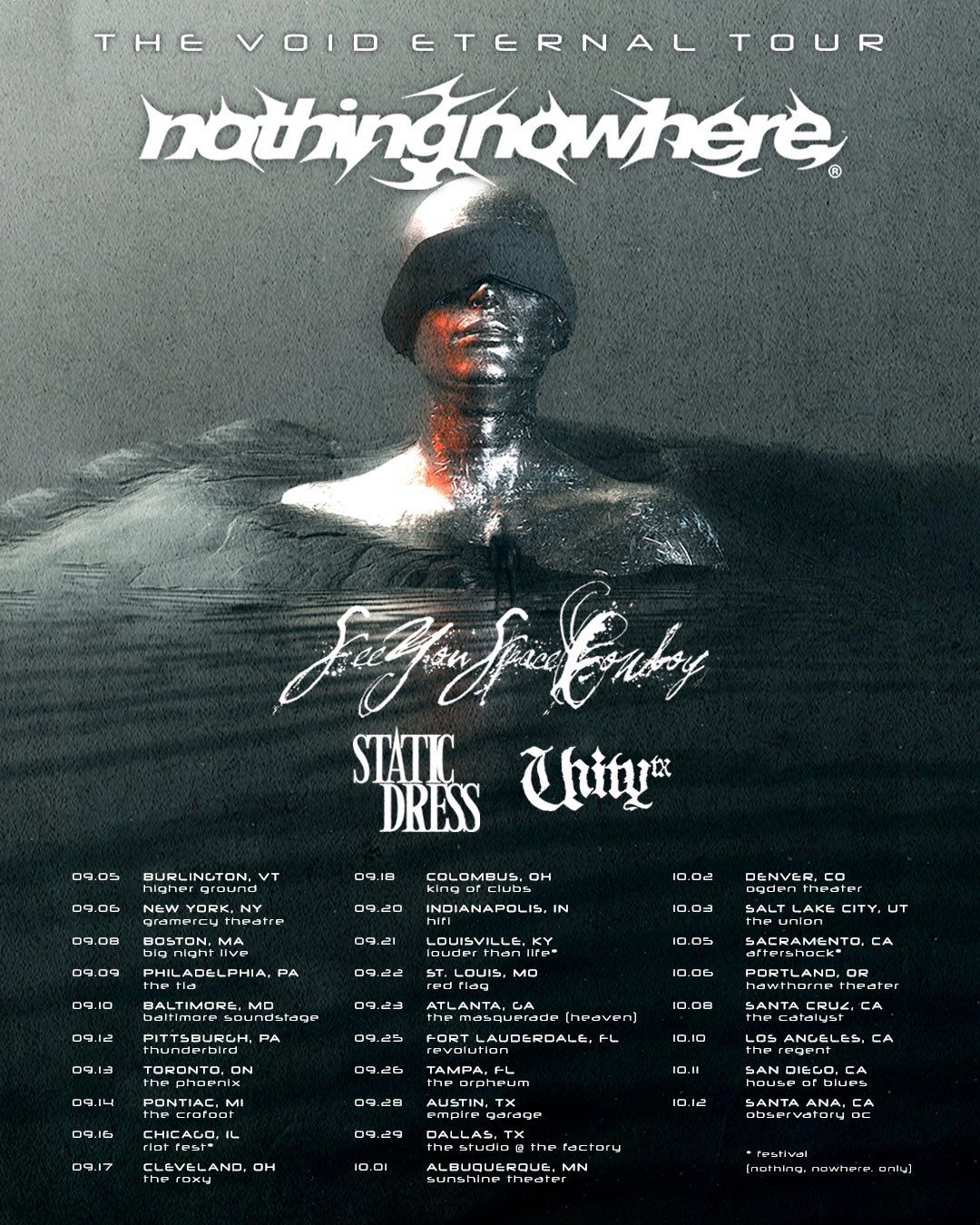 Tickets will go on sale at the venue's Box Offices, but you can text 'PRESALE' to +1 (802) 444-8311 to get early access.

Comments