It's been quite the year for Sevendust. The band just released Truth Killer, their fantastic fourteenth album, and are currently supporting Alter Bridge on the Kings & Pawns Tour before teaming up with Static-X for The Machine Killer Tour.
Next year is the 30th anniversary of the band, and to celebrate, BMG is putting seven of the band's finest albums together in a box set appropriately titled "Seven of Sevendust." The set spans ten years, starting with 2005's Next and ending with 2015's Kill the Flaw, including everything in between. The albums will be released as a seven-CD box set on October 27, as well as a massive nine-LP deluxe box set for vinyl lovers on October 13. Both editions will include:
Next (2005)
Alpha (2007)
Chapter VII: Hope & Sorrow (2008)
Cold Day Memory (2010)
Black Out the Sun (2013)
Time Travelers & Bonfires (2014)
Kill the Flaw (2015)
Alpha and Chapter VII: Hope & Sorrow will each be released on double vinyl.
Now if we can get whoever owns the rights to Home, Animosity, and Seasons to re-release those on vinyl as well, collectors will rejoice. You can check out teaser images of the box sets below, and pre-order both editions here.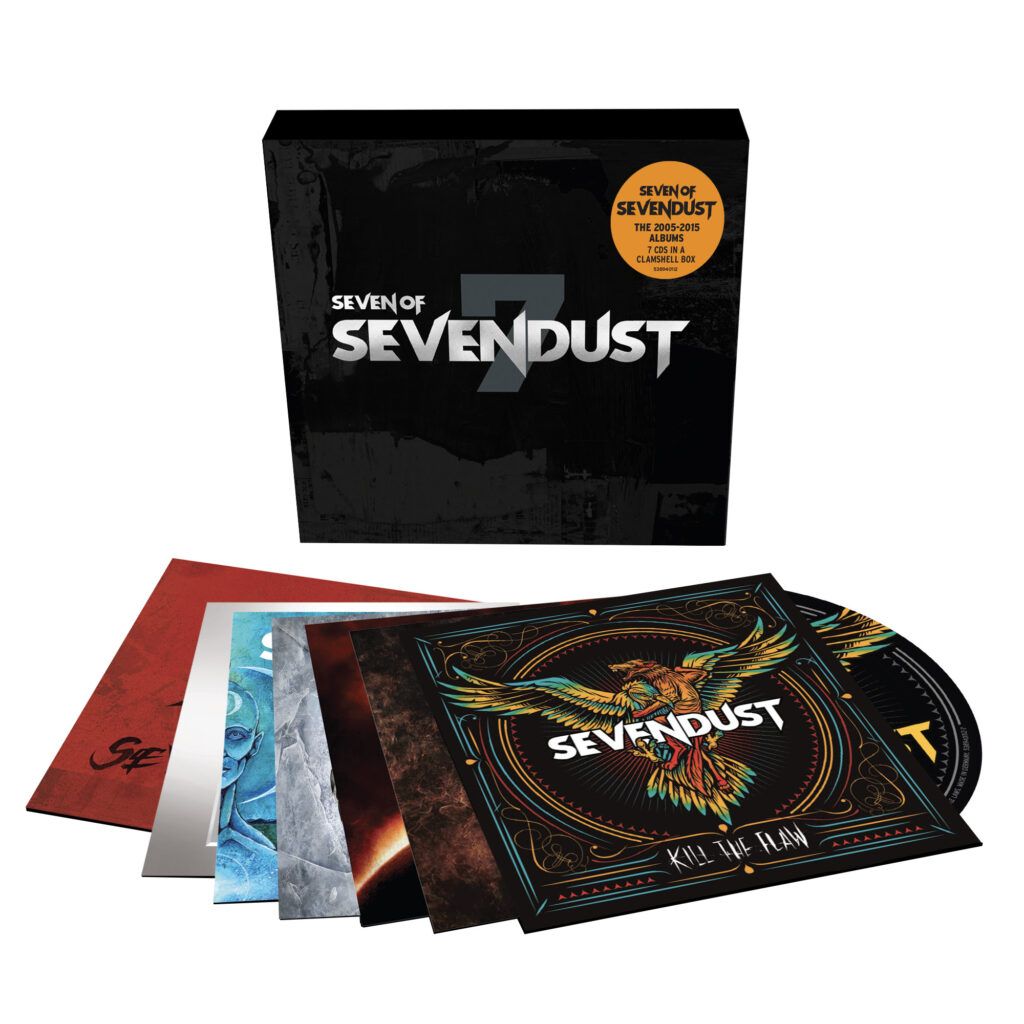 Comments