Nu metal veterans Sevendust are back with their upcoming release, "Fence."
"Fence" is the first taste of what's to come from their forthcoming album, Truth Killer, which is set for release on July 28th through their new label, Napalm Records. Produced by the one and only Michael "Elvis" Baskette, the 12-track album is sure to be a wild ride for longtime fans of the band.
The album starts off strong with "Fence," a high-energy track that closes out the album. And, as if the song wasn't enough, Sevendust has also gifted us with a claymation music video for the track that sees the band members turning into zombies after being exposed to a chemical leak. It's a wild ride, to say the least.
But "Fence" is just the tip of the iceberg when it comes to Truth Killer. The album features standout tracks like the introspective "I Might Let the Devil Win," the classic Sevendust sounding "Everything" and "Holy Water," and the album's title track. The full track listing and artwork for the album can be seen below.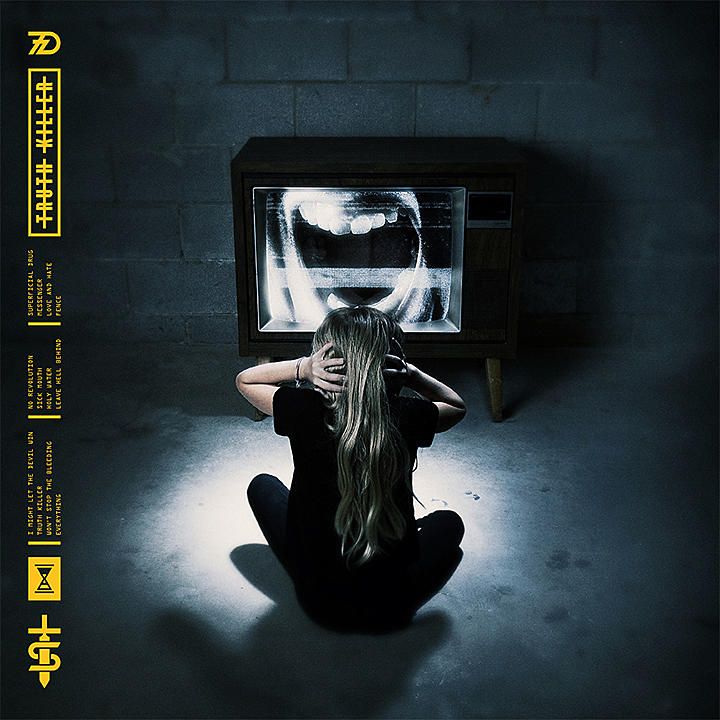 Dying to Live
Love
Blood from a Stone
Feel Like Going On
What You've Become
Kill Me
Nothing Left to See Here Anymore
Desperation
Criminal
Against the World
Alone
Truth Killer
If you can't wait until July to hear some of the new material, fear not. Sevendust will be touring with Alter Bridge in April and May, and they're sure to be playing some of the new tracks live. You can find all the dates listed below, and tickets are available now.
04/22 Orlando, Fla. @ WJRR Earthday Birthday 2023
04/28 Newark, N.J. @ WDHA's Rock The Rock Fest
05/06 Greensboro, N.C. @ Piedmont Hall *
05/07 North Myrtle Beach, S.C. @ House of Blues Myrtle Beach *
05/09 Charlotte, N.C. @ The Fillmore Charlotte *
05/11 Louisville, Ky. @ The Louisville Palace *
05/13 Las Vegas, Nev. @ Sick New World 2023
05/14 Chattanooga, Tenn. @ The Signal *
05/16 Pensacola, Fla. @ Pensacola Saenger Theatre *
05/17 New Orleans, La. @ Fillmore New Orleans *
05/19 Dothan, Ala. @ The Plant *
05/20 West Greenville, S.C. @ The Foundry at Judson Mill #
Comments