State-touring club night "Sugar: The Nu-Metal Party" has just been added to Creed's "Summer of 99" cruise event. This comes as a set of Creed's first live shows since 2012, the band having recently announced their reunion. With Creed selling out their first live cruise–expected to set sail April 18th through April 22nd, 2024–they've announced a second cruise, along with the nu-metal DJ night added to both lineups. Supporting both cruises include bands such as Buckcherry, Tonic, and Fuel.

"Sugar" has been touring around the US since early 2023, bringing together fans of the genre that ruled the late 90s and early 2000s, playing songs from bands such as Slipknot, Korn, Limp Bizkit, and Deftones. You can buy tickets for their current tour, with dates running from September 15th in Atlanta, GA to February 3rd in Salt Lake City, UT, here.
You can join the pre-sale for Creed's second "Summer of 99" cruise on the event's official website. The event takes place from April 27th to May 1st, 2024. First round pre-sale date is September 11th, 2023 @ 11:59pm ET.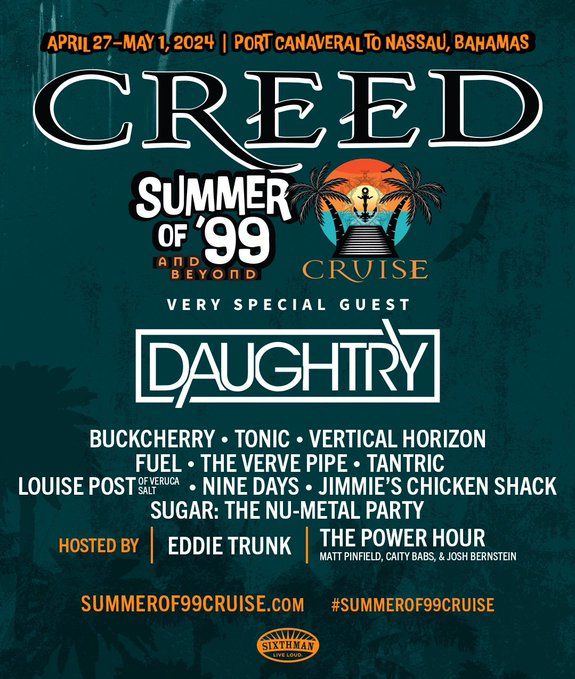 Comments