San Antonio natives The Union Underground just announced a brand new 2024 tour entitled "Back to the 2000's". They will be performing 18 dates across 11 different states, including Texas, Indiana, Michigan, Ohio, New Jersey, Maine, Massachusetts, Pennsylvania, Virginia and Wisconsin.
Joining them on the road will be Soil, RA and Flaw, added to help with the nu-metal momentum. The Union Underground said in their Facebook announcement about the tour:
"The premise of this tour is to bring fans back to the days when festivals like Ozzfest gave new bands a chance to break through to the masses when the Nu Metal scene was thriving. Each band on the tour not only had massive hit songs at the time, but had also toured together and joined forces to create a massive heavy music scene."
The band dropped their major label album ...An Education in Rebellion 23 years ago on July 18, 2000, which includes the massive tune "Turn Me On 'Mr Deadman'". Tickets go on sale this Friday, August 25, and the first date of the tour is planned in their hometown on March 3, 2024.
"Back to the 2000's" complete tour dates and venues are as follows:
3/1 - San Antonio, TX @ The Rockbox
3/2 - Houston, TX @ Scout Bar
3/3 - Dallas, TX @ Trees
3/6 - Fort Wayne, IN @ Piere's
3/7 - Battle Creek, MI @ The Music Factory
3/8 - Flint, MI @ The Machine Shop
3/9 - Harrison, OH @ The Blue Note
3/10 - Colombus, OH @ The King of Clubs
3/13 - Clifton, NJ @ Dingbatz
3/14 - Hermon, ME @ Morgan Hill Event Center
3/15 - New Bedford, MA @ The Vault Music Hall
3/16 - Reading, PA @ Reverb
3/17 - Leesburg, VA @ Tally Ho Theater
3/19 - Lakewood, OH @ The Winchester
3/20 - Hobart, IN @ Hobart Art Theater
3/21 - Bloomington, IL @ The Castle Theater
3/22 - Ringle, WI @ Q And Z Expo Center
3/23 - Joliet, IL @ The Forge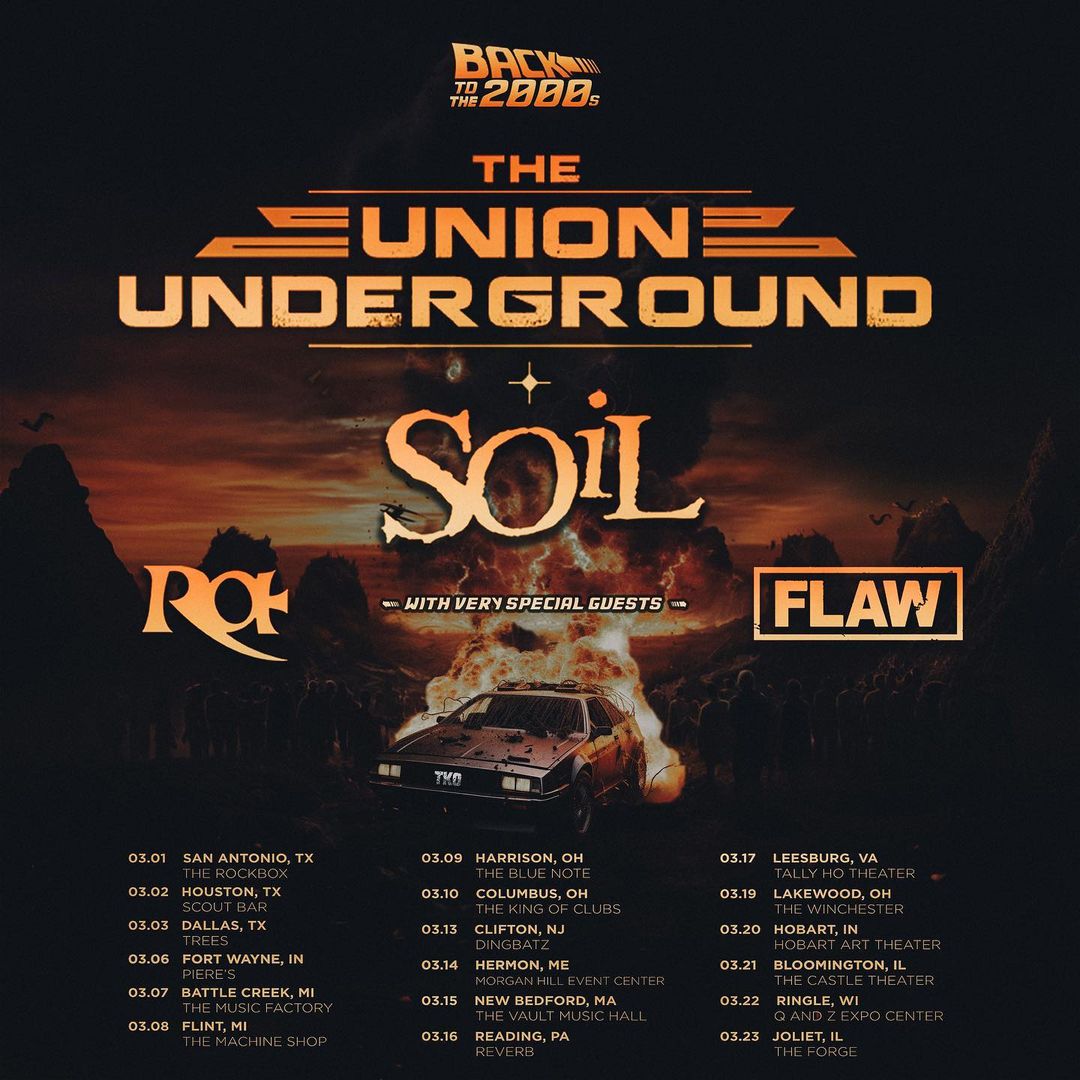 Comments