In a tweet on Wednesday, June 7th, Slipknot announced that Craig Jones, also known as 133 and #5, has parted ways with the band.  Until that point, he was the band's second most seasoned member, following only the original founder Shawn "Clown" Crahan.
June 7, 2023
As of now, there is no other information on the separation.  Given that Crahan has also announced he will be taking a hiatus to care for his wife due to health complications, it seems that two of Slipknot's longest-running members will be missing their upcoming European tour.
Jones joined Slipknot in 1996, shortly after the band recorded Mate, Feed, Kill, Repeat, as a replacement guitarist for Donnie Steele, but was soon moved to sampler and keyboardist.  His mask, adorned with long spikes reminiscent of Hellraiser's Pinhead, was just as iconic as any of the other masks.

There is no word on who will be the replacement for Craig Jones at the moment.
Update #1: As of 2:45pm PST, the band appears to have deleted the announcement from their official Instagram and Twitter Feeds. This is how the announcement appeared at the time of publication: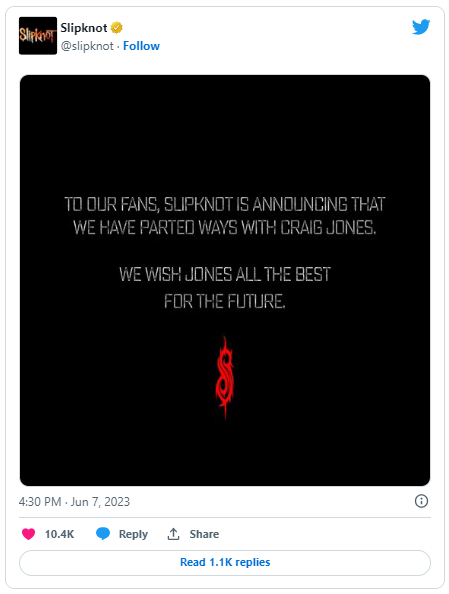 Update #2: At approximately 5:07pm PST, the Slipknot Instagram account posted a picture of what seems to be Craig Jones' replacement with an empty caption.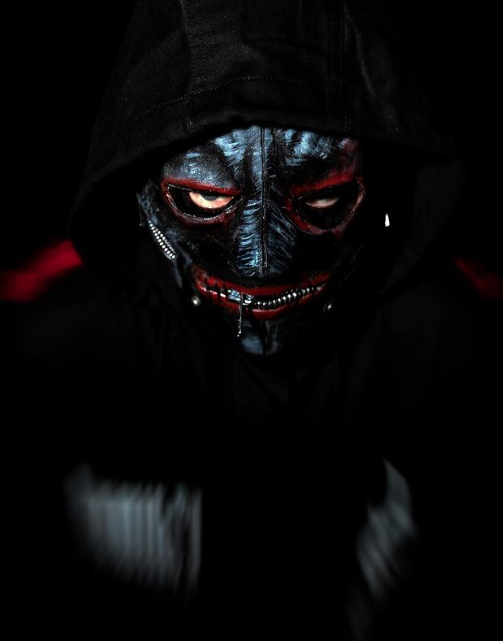 Comments