As far as live show energy and performances go, few bands in the alternative/post-hardcore scene deliver in a way showcased at the Chicago date of the "Woodland Creatures 3 Royal" tour on August 26th. The lineup, consisting of local bands Lucky Girl Syndrome and Guardrail, alongside touring bands With Sails Ahead, pulses., and Adventurer absolutely crushed each one of their sets at the outdoor venue BCK YRD 606.
---
Lucky Girl Syndrome kicked off the show with high energy, in-your-face riffs, and belting vocals that definitely turned some heads and will have most attendees anxiously awaiting their debut recorded material when it comes. For a band with only a few shows under their belt, the confidence each member had with both stage presence and the command of their given instrument shows that they are a band worth keeping an eye on as they progress in their career together. While the band had to, unfortunately, perform without their bass player Matt, the rest of the band–consisting of Lou on vocals, Jack and Anthony on guitar, and Lucas on drums–didn't miss a step in delivering music that more than hit the mark at a DIY show, and will certainly pay off when a record or single is released.
That moves us to the next local band, Guardrail: a self-proclaimed "Diet Punk" band out of Chicago signed to Open Your Ears Records. Guardrail has built up a solid following in Chicago, broadening through the midwest and beyond due to their skillful songwriting, ridiculously catchy hooks and lyrics, and their ability to put on a clinic with a live performance. Whether it's playing with bands like Millington at the Subterranean or playing at a DIY outdoor venue like BCK YRD 606 in this case, Guardrail continues to show their consistency within the Chicago music scene–delivering each song live as they have on a record. It's especially great to see when this band can pull off switching vocalists–Kevin Andrew (lead vocalist) and Alyssa Laessig (bass/vocals)–seamlessly in their track "Guilt Trip" while still keeping their signature sound. Hearing the band play "Hail Jupiter," the closer off their latest full-length record Content, was a huge added bonus as the audience got to hear drummer Doug Brand, along with guitarists Ken Ugel and Xack Brame, show their technical chops with some great instrumental work to tie the seven-song set up perfectly.
With Sails Ahead took the stage next as the third act of the night and did not let Chicago down for their debut in the city. The technicality of this band is absolutely incredible live. Tempo switches, intricate riffs, and explosive vocals come through in a well-thought-out and dynamic fashion that still makes it clear that the most important thing to the band is great songwriting and live execution of each track. The progressive post-hardcore band–consisting of Josef Warner-Reyes, Jaime Martinez, Ryan Venancio, Santino Costa, and Sierra Binondo–delivered some of their most popular songs, including "Murder Mountain" and "Acid Redux" as polished and distinct as they are on recording while having extremely high energy throughout. With Sails Ahead played a few unreleased songs from their upcoming album, including a track featuring pulses. members Matt Burridge and Caleb Taylor. This song, along with their set closer should have people anxiously awaiting the release as both songs carry quite a different set of dynamics and emotions while once again showcasing the band's strength in songwriting and lyricism.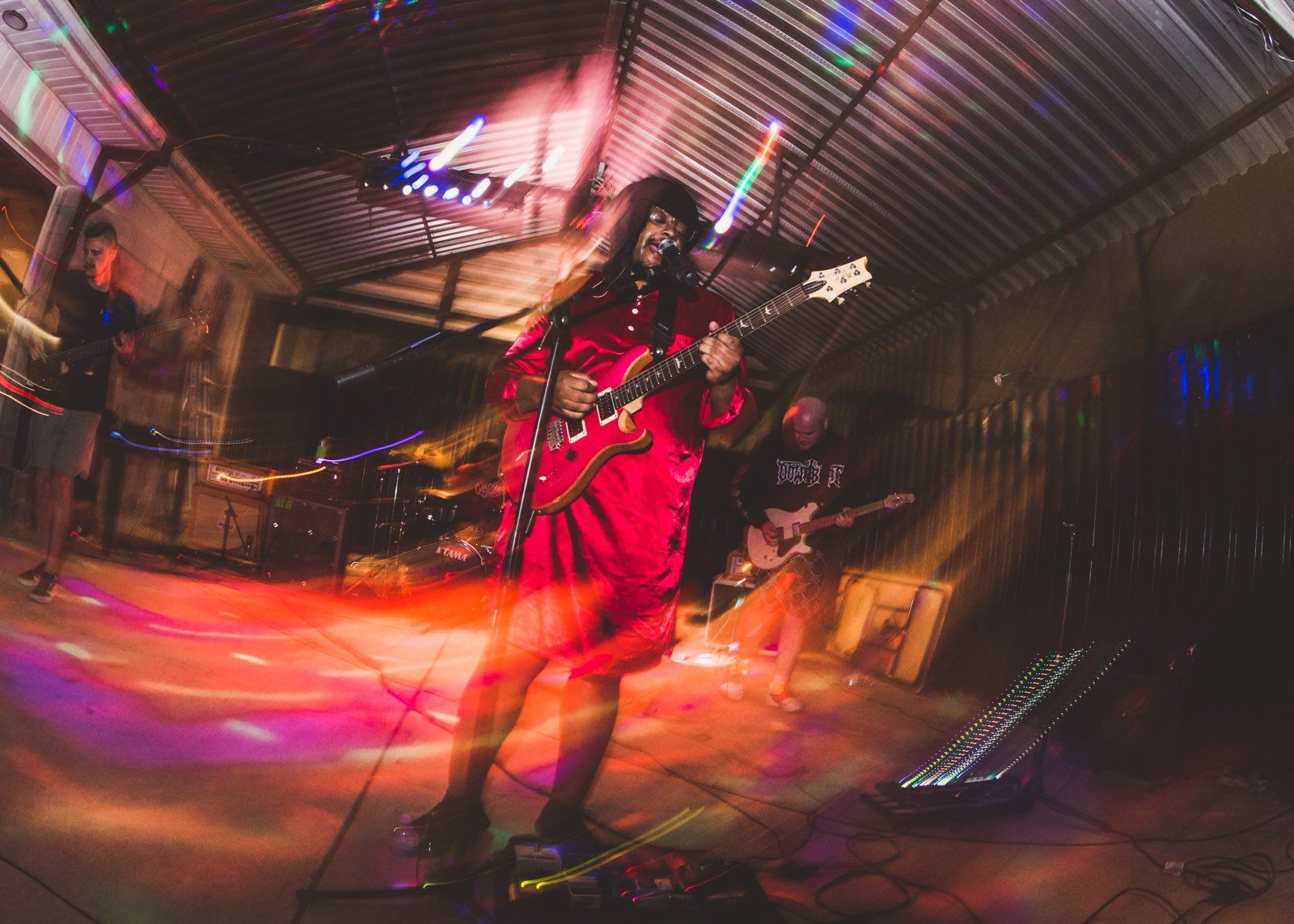 Next up was pulses., baby. The post-hardcore quartet packed a wild amount of songs into a 30-40 minute set–ripping through both their latest singles, "Run the Ghouls," and "Different Strokes," along with fan favorites, "Louisiana Purchase," "Exist Warp Brakes," "Mt. Midoriyama (featuring Sierra Binondo of With Sails Ahead)" off of their ripper of an album Speak it Into Existence, and "What's Good (What's Really Good)",  "You Already Know," from their debut 2017 album Bouquet. Every member–Matt Burrdige (vocals/guitar), Caleb Taylor (vocals/guitar), David Crane (bass), and Kevin Taylor (drums)–kicked it to 100 from the get-go. As an amateur guitarist myself, it is genuinely impressive to see both vocalists play the intricate riffs they do all while screaming their heads off or belting catchy melodies in the process. David was arguably the most eccentric and energetic performer at the show. It seemed as if he couldn't stop running around, jumping off of things, or pushing into the crowd their entire performance, while Kevin kept all of the chaos in check, holding the band tight rhythmically and throwing in fills and accents that make pulses. the catchy, heavy, fun, and attitude-driven band that any live music fan would love to experience.
To close out the night was Adventurer, a posthardcore quartet out of Detroit, MI. As is fitting with the lineup for this tour, Adventurer came out swinging from start to finish with catchy riffs, technical instrumentation, soaring vocals, and nonstop invigorated stage performances. As the most seasoned and experienced band on the bill, Adventurer was extremely impressive in how big of a sound and presence they command on stage as a four-piece. Less than a month ago, Adventurer had all of their guitars and most of their pedals stolen from their van in Ohio (you can donate to their GoFundMe here) but still found a way to be emphatic, explosive, and in high spirits on this weekend run and definitely hasn't let it slow them down with touring and live performances.
All in all, this may not have been the largest concert in Chicago on a weekend in late August, but there is no doubt that it was the most talented, most communal, and most festive.
Comments